Which Tires Are Best for Your Automotive Job?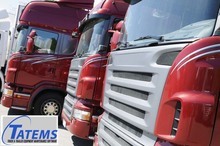 The tires you are using matter greatly when it comes to what type of job you are going to be doing when you are in an industry where you are always on the road. If you aren't choosing the right type of tires you are going to put yourself and others at risk. A lot of car accidents are caused by not using the right tires. If you are driving in the city, long distances, or in the snow, you will need different tires.
Key Takeaways:
Any tires can't just be placed on a car, you have to make sure they will improve performance.
Tire related crashes are to blame for a lot of the crashes that happen each year, so make sure they are a good fit.
Your needs are also a factor for the kind of tires you will need, like snow, or long distance driving tires.
"Different types of tires are engineered with a specific purpose in mind. Read on and learn our tire recommendations based on the automotive job you're considering."
Read more: https://www.certifiedmastertech.com/4431/which-tires-are-best-for-your-automotive-job/