How Communication Leads to Service Success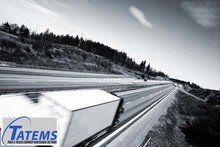 Communication is key to your success in the business world. You can even let the service provider know what your goals are and fill them in on what you expect to spend. It is said that for every ten dollars you spend on maintenance, that is one hundred dollars that you will save down the road. If you incentivize finding the problems before they begin, this will offer encouragement to prevent repairs and down time in the first place.
Key Takeaways:
Communication is something that is needed for all fleet drivers to have for success.
Sharing performance metrics with service providers, sharing your business goals takes you above and beyond
communication among everyone can overcome any obstacle that you find standing in your way.
"Gingrich also said fleets can help themselves reduce repair costs by establishing incentives for drivers and holding them accountable"
Read more: https://www.truckinginfo.com/10138991/how-relationships-communication-lead-to-service-success