About
a Little About Us
We have rebranded as TATEMS International but the parent company, PCHelp, LTD. began in 1997 as a computer consulting company in Santa Maria, CA.
In 2003 we moved to Southern Nevada and first in Henderson and now in Las Vegas.
TATEMS was first developed in 1998 because Chuck, one of our client's, had a Water Well Drilling company that failed his CHP BIT Inspection(California Highway Patrol Biennial Inspection Of Terminals). This is a very stringent DOT type inspection that the state of California enforces. With the BIT Inspection in mind, PC Help LTD set out to create an easy to use program that would allow our client to properly track and maintain their equipment.
In 1999 we took what we had learned from that very early version and created a version that would be useable by anyone with a fleet of trucks, trailers and equipment. Its purpose is to simplify your Fleet Maintenance record keeping… So that your mechanics can focus on the equipment rather than paperwork.
Because of the tremendous reception it has received, TATEMS has become the main focus of our business.
Our goal has always been to incorporate our Christian Faith into the way we do business and I look forward to serving you.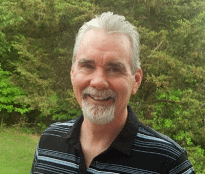 Marc Ready
President and Founder
PCHelp, LTD
TATEMS International
10170 W Tropicana Ave
Suite 156-441
Las Vegas, NV 89147
Phone: 702-260-1541
Fax 702-997-9050