How to Reduce Driver Impact on Truck Fleet Maintenance Costs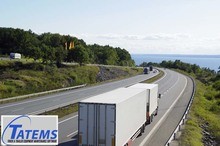 When it comes to saving money on trucks, people often want to look towards the trucks themselves. What we really need to be looking at are the people who are driving these trucks. You can keep the vehicles in good working condition by teaching your drivers the proper way to drive the vehicle and proper maintenance. Make sure you keep communication open between yourself and your drivers so that they can better understand what it is that is expected of them, as well as your policies.
Key Takeaways:
We often look at the vehicle when it comes to fuel economy, but we should look to the driver.
The behavior of drivers is essential to reducing the cost of fuel, so keep them in the know.
Give the drivers the tools they need as well as clearly stating what your policies are.
"Beyond driver involvement, driver training is another essential key in reducing driver-related maintenance costs."
Read more: https://www.truckinginfo.com/10137590/how-to-reduce-driver-impact-on-truck-fleet-maintenance-costs