The Road Ahead for Heavy-Duty Lubricants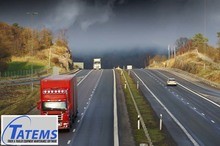 the importance of oils is known to a lot of truck drivers and car owners alike because of the way it keeps the engine running the way it is supposed to. The lubricants inside of a vehicle help to maintain it and over the years, it has been developed into something that will give it an even better performance. There is now a new way to improve the oil even further to ensure peak performance of the engine and all its parts.
Key Takeaways:
Protecting all the moving parts of a truck on the inside are some of the most essential.
the oil that you use plays a vital role in the efficiency and performance of an engine.
the pathway to upgrading these engine oils is clearer than it ever was before.
"Looking ahead to the future, the trend toward lower viscosity engine oils is set to continue, not only within the latest API CK-4 category"
Read more: https://www.truckinginfo.com/10132798/the-road-ahead-for-heavy-duty-lubricants