The Future of Maintenance Outsourcing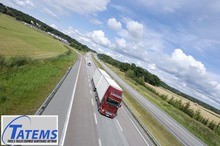 Technology is something that is constantly changing and improving, and if you aren't adopting this new technology as a truck driver, there is a good chance you are missing out on some improvements as well as being able to get your vehicle serviced by someone that is only accustomed to the improved technology in the future. Make sure that you have warranty on your vehicle and that it is extended so that way you are protected in case anything goes wrong with your truck.
Key Takeaways:
Everywhere you look, you will find information about the rapid pace of technology.
If fleet companies don't have this new technology, will they be able to find repair shops?
There are repair shops that are available for trucks that have warranties and extended warranties.
"Or will the same problems of ever-more-complex vehicles force aftermarket and independent maintenance providers out of business"
Read more: https://www.truckinginfo.com/10137714/the-future-of-maintenance-outsourcing