TCA, CarriersEdge Name Best Fleets to Drive For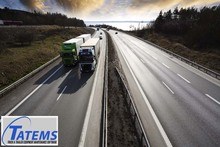 There are several fleets that made the list of best places to work as far as safety and the environmental concerns. There is one company called grand island express that has been on the list for the past ten years. If you have made the list, it means that you are a company that is worth working for. In order to even be considered for nomination on the list of good companies, you have to be operating at least ten trucks.
Key Takeaways:
essential services have been recognized so it's important to recognize exemplary work environments.
Grand island express has been acknowledge as being on the list for the past ten years.
In order to be considered, you had to be operating ten or more trucks in your company.
""Even in the midst of a pandemic these fleets are focused on creating a great workplace experience for all their drivers, and with an average satisfaction rate over 90% their drivers clearly appreciate those efforts.""
Read more: https://www.truckinginfo.com/10134333/tca-and-carriersedge-name-2021-best-fleets-to-drive-for