Southern Tire Mart, Pilot Flying J Ink Tire Maintenance Deal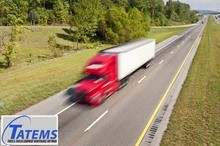 Pilot Company and Southern Tire have signed an agreement that will product an alliance strategically positioning both companies as major players in fleet maintenance sector. The new venture will combine the expertise of tire distributor and installer with nationwide presence of Pilot's truck stops and service areas, which spans over 750 locations. As a result, fleet operators will see higher efficiency through reduction of downtime, with significantly improved drivers' experience and convenience. Over 100 new centers are planned to be built by the summer of 2022.
Key Takeaways:
Southern Tire Mart at Pilot Flying J will combine the strengths and conveniences of Pilot and Flying J Travel Centers with the tire and maintenance expertise of Southern Tire Mart.
Despite the abundance of training material and step-by-step instructions provided by wheel component suppliers, industry associations and others, wheels continue coming off trucks.
Bearing-related wheel-end failures are often caused by over- or under-tightened bearings or lack of lubrication.
"Southern Tire Mart and Pilot Company recently reached an agreement to create a new, strategic alliance called Southern Tire Mart at Pilot Flying J."
Read more: https://www.truckinginfo.com/10134274/southern-tire-mart-and-pilot-flying-j-ink-tire-maintenance-business-alliance