Paccar Parts Introduces Charging Stations for All Electric Vehicles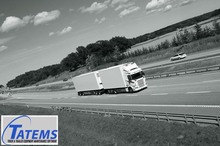 Paccar Parts is anticipating the global launch of electric vehicles by revealing new charging stations. They are releasing multiple fast chargers that are rated up to 920V DC. Chris Scheel says that they offer a range of products that range from 20 KW to 350 KW. They anticipate that their chargers will get a truck up to full battery in around four hours. They are compact is size which is nice for the urban market.
Key Takeaways:
Early in 2021 Paccar Parts has proudly lifted the veil on a stunning institution, the creation of new electrical charging stations.
This successful launch on the part of Paccar Parts is meant to synch with the global launch of electrical vehicles world-wide.
The station is designed to work with an array of vehicle types and brands, including Kenworth, Peterbilt and DAF electric.
"The 20 kW charger option is a UL-certified DC Wallbox and the perfect charger for commercial parking and fleet or dealership service facilities. The low power DC charger is easy to install and ideal for vehicles with extended dwell times."
Read more: https://www.truckinginfo.com/10134398/paccar-parts-introduces-new-vehicle-charging-stations-for-all-electric-vehicles