Alloy Wheels Vs Steel Wheels: Which Is Better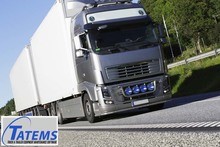 Wheels made from allow or steel are two most common wheel types and customers often pose the question regarding the difference between the two. Steel wheels are the basic type going back to automotive beginnings. There are many metals that can be used in allow wheel manufacturing process, but aluminum alloys are most widely used. Wheels made of steel are generally cheaper, more durable, but are heavier, which may not be preferable, depending on the use of the wheel.
Key Takeaways:
Alloy wheels and steel wheels are two wheels that are wanted and each have different conditions.
Each one has different features and it will depend on what you want out of a tire, like durability and pricing.
The weight of the steel wheels is beneficial for situations where you might be in the snow.
"The centrepiece wheel (with specific design for hub and spokes) and rim are separately made and then welded into one piece, followed by the final polishing and coating for the glossy finish."
Read more: https://www.carcility.com/blog/alloy-wheels-vs-steel-wheels/