The Importance Of Proper Truck Fleet Maintenance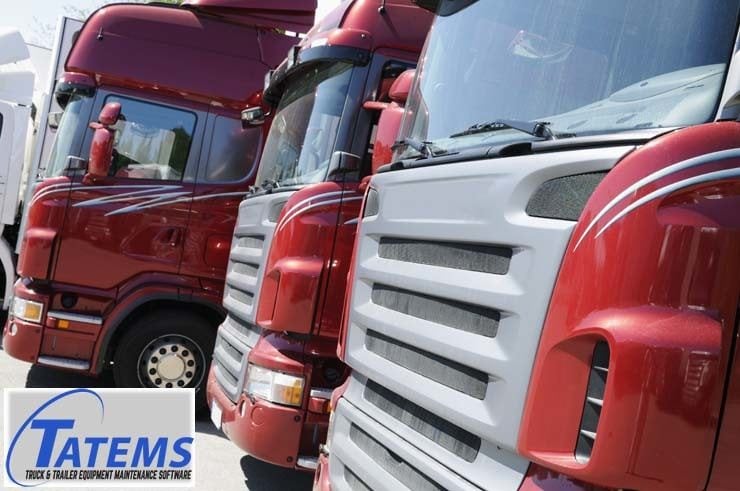 Proper trucking fleet maintenance is very important. The average cost of a new truck is between $125,000 and $150,000. Ensuring each truck is properly maintained increases its years of efficient, effective service, boosts its productivity and helps reduce its downtime.  A good fleet maintenance software program can help you achieve proper and timely truck maintenance services, reduces operational costs and helps to keep the drivers safe. When trucks are properly maintained using a an excellent truck maintenance software system,  fleet owners can more quickly recoup the money they invested in each trucks and helps their company remain profitable for many years.
What Is Proper Truck Fleet Maintenance
Proper truck fleet maintenance is having each truck in your fleet serviced on a regular basis. This can be weekly, monthly or quarterly depending on how the trucks are being used. Basic maintenance includes checking and changing the oil, checking and servicing the brakes, checking the transmission, oil fuel, air, exhaust and cabin air filters and
the electrical system. As part of proper truck maintenance, check all the rubber parts to ensure they are not worn or brittle. It's also important to check all gaskets for signs of wear and leaks and replace them as needed. Checking the shock absorbers is an essential truck maintenance service to ensure it rides smoothly and evenly.
Ensuring Good Performance And Safe Operation
Trucks are rugged, reliable machines designed to run efficiently in tough conditions. Regular maintenance services is critically important to ensure they continue to provide good performance and safe operation. When you neglect the maintenance services trucks need, you compromise their ability to last a long time. Taking each trucks in to have
regularly scheduled servicing done helps you detect and address minor problems and stop them from becoming serious, costly issues that can affect their productivity and their durability.
Daily Monitoring
Truck drivers play an important role in proper truck fleet maintenance. Ideally, they should check the engine oil level and clarity before they start their trucks each day. Drivers should also ensure the brakes are working properly and report all problems to the dispatcher or maintenance manager so the brake shoes, air valves and air dryers can
be serviced in a timely manner if there is a problem. Drivers should be sure to report any cabin air problems, so the maintenance team can make a point to look at the cabin air filter. Reporting blown fuses or lights ensures the electrical system continues to work properly. Proper fleet maintenance takes a team effort.
Reduce Downtime
When any truck in the fleet is forced to take extensive downtime to have vital parts or systems repaired or replaced, it takes money out of the pockets of the driver and the company. Taking a few minutes on a regular basis to check things like shock absorbers can prevent problems that lead to unnecessary downtime and are essential to keep trucks
riding smooth and even. Stocking up key replacement parts can make repairs faster and easier, reduce downtime and keep all the trucks in the fleet up and running. Using high quality oils, fuels and replacement parts can also play an important role in preventing excessive downtime.
A Systematic Approach To Fleet Maintenance
Employing a systematic approach to fleet maintenance can help keep the trucks in your fleet properly serviced, safe, in good condition and prevent unnecessary breakdowns. A systematic approach to proper fleet maintenance and good preventive vehicle maintenance requires thoughtful planning, timely scheduling, in-depth analysis and great execution.
Approaching fleet maintenance systematically and consistently can reduce the risk of a truck experiencing preventable breakdowns and road accidents due to worn tires, faulty brakes, steering and suspension issues and other common problems truckers often face.
Driver Safety
The number one reason for doing proper fleet maintenance is to enhance driver safety. A truck driver is at a higher risk for injury if the trucks they drive are not properly maintained. Truckers often drive on dangerous roads and in inclement weather. If the truck they are in has bad brakes, smooth tires, steering issues or electrical problems,
their health and safety is unnecessarily compromised. Trucking fleet owners who care about their drivers' health and safety will ensure the trucks are in good working order and less likely to suffer a mechanical, braking or electrical system failure or a tire blowout that will put a driver's life, health and safety in jeopardy.
Protecting The Cargo
Another reason to keep your fleet of trucks properly maintained is to protect the cargo they are carrying. Customers depend on the trucking companies they hire to move their goods from one location to another safely and in a timely manner. Part of the fleet owner's responsibility is to make sure that their trucks are always maintained in good working order so they can do just that. Trucking fleet companies that have earned a reputation for always having well-maintained trucks and consistently get the cargo they are hauling to their destination on time and intact improve the chances they will enjoy long-term success, profitability and growth.
Reduced Operational Costs
Proper truck maintenance can play a major role in reducing operational costs and lead to increased profitability. Properly maintained trucks are more likely to avoid the high human health and financial cost associated with preventable road accidents. Plus, timely preventive maintenance costs much less than reactive repairs. According to OSHA, the legal expenses, medical care, lost productivity and property damage as a result of vehicle accidents costs employers more than $60 billion a year. Making sure the trucks in your fleet are properly maintained can reduce the operational costs by thousands of dollars a year.
Proper Maintenance Boosts Productivity
Making sure your entire fleet of trucks is always in good working order can help your company to avoid operational delays and help to maximize productivity. Having trucks go out of service for unscheduled repairs can result in missed deliveries and delays in the fulfillment of several succeeding obligations. Proper fleet maintenance can reduce truck malfunctions and ensure your trucks are always available to take advantage of any business opportunities that pop up. Good fortune favors the prepared and when you make sure your trucks are always prepared to work it can help your company's productivity to increase exponentially.
Improved Efficiency
Proper fleet maintenance leads to improved efficiency in the use of the resources of any trucking fleet. Addressing minor problems before they become bigger ones, that are much more expensive saves you money you can invest in other areas of your company. If you use your company's resources more efficiently, managing your fleet will become much easier and more profitable. Plus, your drivers will be able to make more trips safely and earn a larger salary. Once your company earns a reputation for excellent efficiency it will attract customers and your fleet will be able to easily handle the increased opportunities.
A Vehicle Maintenance Log
Each vehicle in your fleet should have a vehicle maintenance log showing the services and repairs it has received and when. This can make it easier to manage its preventive maintenance schedule and prioritize specific vehicles with issues requiring immediate resolution to keep them running properly. Following a maintenance system like this can
maximize a fleet's profitability and help its trucks running for many years.