Annual DOT Inspection Tips For Fleet Managers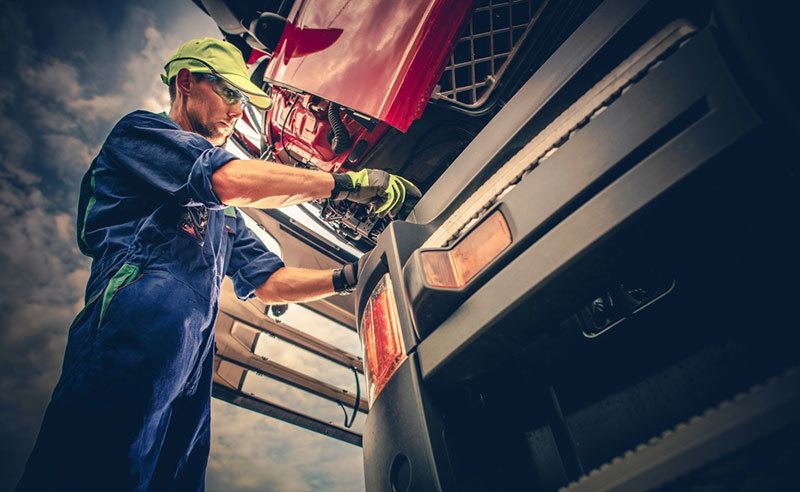 Passing the annual DOT (Department Of Transportation) inspection is essential to the smooth operation of your trucking business. Failure to pass the inspection can lead to a loss in profits for your business due to a dented reputation, increased insurance premiums, or even blacklisting.
Fortunately, though, you can increase the likelihood of passing the DOT inspection by simply preparing accordingly.
Read on below to find out more about how you can pass your upcoming annual DOT inspection.
Who And What Is Subject To A DOT Inspection?
According to FMCSA (Federal Motor Carrier Safety Administration) regulations, different types of vehicle fleets are subject to the annual DOT inspection. In fact, you don't have to be in the transportation business for your fleet to be subjected to an inspection. Regardless of whether you own or manage a small or large fleet, you should always be ready for a DOT inspection (scheduled or unscheduled).
In most cases, the annual DOT inspection is done on CMVs (Commercial Motor Vehicles) that weigh more than 10,000 pounds. With that in mind, any vehicle fleet, including public utility vehicles, delivery vehicles, rental car fleets and trucking fleets (tractor and trailer), satisfying this condition can be subjected to a DOT inspection.
What Is Included In An Annual DOT Inspection?
A DOT inspection is made up of six different categories. The person conducting the inspection will go through all of these categories rating each one as unsatisfactory, conditional or unsatisfactory.
Here's a brief breakdown of the categories:
1. General Category: Here, the inspector will check the company's general documents including accident register, vehicle markings, liability cover, training records for drivers and MCS 90 or MCS 82 form that is countersigned by the insurer.
2. Driver Category: Involves a review of the driver's qualifications and other pertinent information in their employee file.
3. Operational Category: This stage focuses on the review of driver logs, which may be in soft or hard copy format, to ensure that the recommended CMV limitations are not exceeded.
4. Vehicle Category: In this stage, the inspector looks to see whether you, the carrier, have a well-maintained fleet of vehicles. This involves the inspection of all records that document the inspection and maintenance or repair of each of the vehicles in the fleet.
5. Hazardous Materials Category: This stage involves checking whether carriers that are involved in the transportation of hazardous materials strictly adhere to the necessary federal guidelines. These guidelines are normally updated on a regular basis.
6. Accident Category: Here, the inspector goes through the company's accident record. The records cover any incident that results in vehicle damage, bodily injury or death.
Vehicle Documentation Requirements
You will need to put together a list of documents in preparation for your upcoming DOT inspection. These include:
• A collection of employee files on all drivers and their training records
• Detailed vehicle registration information
• List of drivers your company has used over the past calendar year, their date of birth, state and license number of their Commercial Driver's License (CDL) as well as the date they were hired, and fired where applicable.
• Payroll records for all drivers
• Records on all accidents over the last year
• List of the company's equipment and their GVWR (Gross Vehicle Weight Rating), license number, company number, state, make and year
• The gross revenue of the company for the past year
• DVIRs (Driver Vehicle Inspection Reports) covering the last three months
• Lease contracts, if any, and associated maintenance records for the vehicles
• Information on insurance claims for the past year
• Total mileage covered by the fleet for the last 12 months
• The past year's roadside inspection reports
• Driver logs, expense records, and trip reports for the last 6 months
• The company's Controlled Substance and Alcohol Policy as well as a testing record for employees
While it might be challenging to collect all this paperwork, using fleet tracking software might make things much easier, and help you stay as organized as possible.
Maintenance And Repair History
The main purpose of a DOT inspection is to ensure that every part of your Commercial Motor Vehicle is safe, in the best condition, and working properly. As such, it is important that you put in place a regular schedule to ensure that the following parts of your vehicles are properly maintained:
• Wheels, hubs, rims, and tires
• Braking systems
• Emergency doors
• Fuel and exhaust systems
• Seat belts
• Electrical cables
• Steering and suspension systems
• Coupling systems
• Windshield wipers
• Lighting systems and lights
Summary
From the above, it is clear to see that passing an annual DOT inspection can be quite challenging for Commercial Motor Vehicle fleet owners and managers, regardless of whether they are new to the industry or not. However, you can easily pass the DOT inspection with better organization and proper preparation. To that end, having the right fleet management software can prove to be invaluable.