Bus Maintenance Tips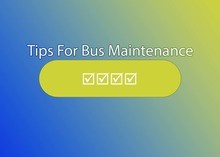 Tips For Bus Maintenance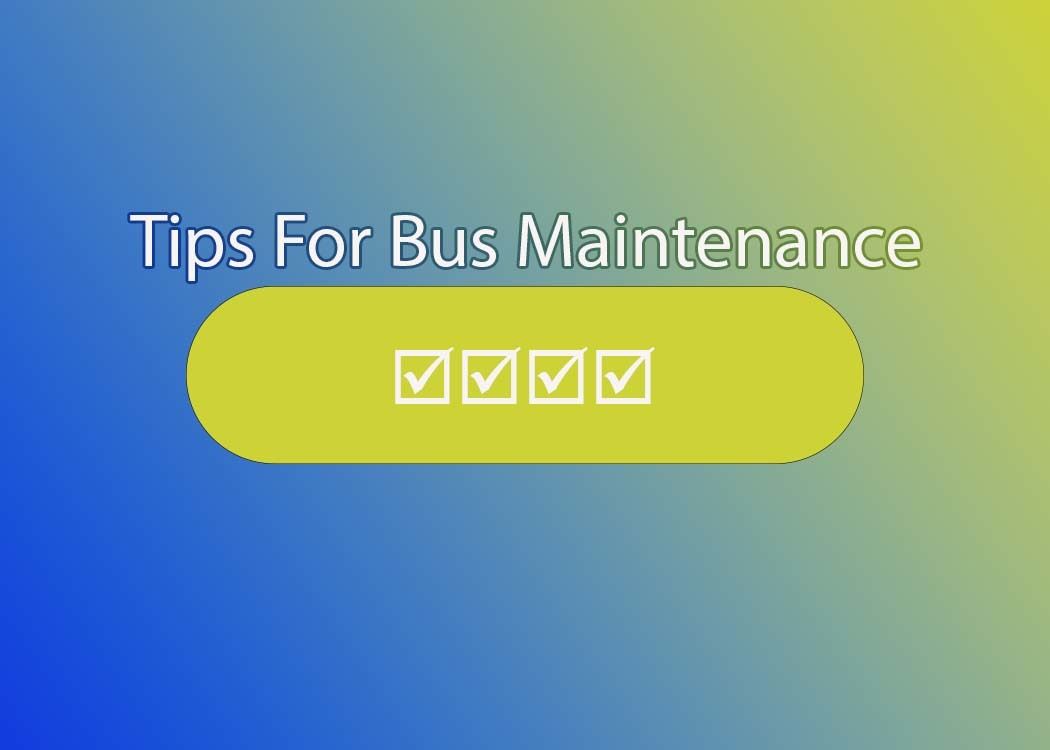 Bus maintenance is essential to the smooth operation of a bus and is an important component of the transportation industry. Bus fleet maintenance software helps fleet managers keep track or all the maintenance required.  Mechanics and drivers are responsible for ensuring the safe and efficient functioning of a bus, but they may not have the time to clean the interior. If you're a fleet manager, it can be very difficult to manage regular maintenance. For this reason, hiring a bus maintenance attendant is a great option. You'll be able to ensure the safety and efficiency of your fleet by allowing the right person to perform the work.
Crucial to your bus's safety and performance
Bus maintenance is crucial to your bus's safety and performance. While most expensive repairs start out as quick fixes, addressing issues right away will reduce the overall cost of repairs and keep the fleet of buses in good working condition. This also prevents problems from developing and can make individual vehicles safer. While it's tempting to put off a simple cleaning task, it can result in more costly problems later. Whether it's a broken down heater or a damaged ventilation system, it's important to keep a clean and sanitary environment.
Uptime Is Critical
Performing routine bus maintenance is extremely important. Having extra parts and tools is essential, since it can greatly expedite the repair process. The last thing you want to happen is to have your bus out of commission, causing a major disruption of your operations and financial burdens. To avoid having a bus out of commission for long periods of time, consider putting together a routine checklist that you can refer to daily. It will save you a great deal of time and money in the long run.
ASE-approved programs
Training your employees is an important investment in the future of your career. An apprenticeship program will give you the skills and knowledge to become a bus mechanic. An ASE-approved program allows you to skip certain training and focus on the most critical aspects of the job. Besides ensuring that your workforce is ready for the new challenges, it will also allow you to qualify for various tax credits and funding opportunities. In addition to being a great investment for your company, it can also benefit your customers.
Checklists
While you can't choose which part of the bus to buy, regular maintenance will ensure a safe and reliable vehicle. If you're not sure how to perform regular maintenance, you can ask your mechanic for help. Many mechanics are happy to help out. By completing a routine bus maintenance checklist, you'll be able to identify any problems with your vehicles and improve safety. And if your company doesn't have a technician, you'll be able to hire one.
Maintenance Professionals
Bus maintenance technicians are responsible for clearing work areas for mechanics and adjusting gauges to meet vehicle specifications. Their job is to perform routine maintenance on buses and to make sure they are in good condition for the driver. These professionals can check tires, brakes, and all other parts. They should also check if the bus is overheating. A good mechanic will know when the bus needs to be fixed. These tasks are essential to keep the bus safe and efficient.
Bus Drivers
The daily maintenance checklist should be completed by the driver before starting a shift. The driver should do this in order to reduce the risk of an incident while transporting passengers. For instance, the vehicle's brakes and fluid levels should be checked daily. If there are any problems, the driver should inform the mechanic. A bus maintenance team should check the brakes and other components every day. However, a technician should do regular checks to ensure that they are working properly.
Laws and Regulations
A bus maintenance technician should be familiar with the laws and regulations concerning bus maintenance. The bus should be stopped at the proper location and the driver must be seated properly. The bus should be properly positioned and the parking brake should be applied. The bus should be stopped by the white floor line that marks the driver's area. The brakes should be in good condition, while the brakes must be in good working order. In addition, the driver must make sure that the bus is free of obstacles.
Bus Attendants
Unlike the mechanic, a bus attendant does not need a college degree or technical training. To become a bus attendant, you simply need a valid driver's license and a basic knowledge of hand tools. Before you can be hired, you should first have an understanding of the basics of vehicle maintenance. Then, you should know how to maintain the bus's electrical system, as this is the heart of the bus. If you are interested in becoming a bus attendant, you should be aware of the differences between bus maintenance.
More Solutions : Fire Truck Maintenance Software