Struggling to Keep Up?
Are you struggling with pencil and paper to try to keep track of all the maintenance requirements of your fleet? Maybe you have tried to move to computerized record keeping by using multiple spreadsheets. You may have to keep track of the PM's and repairs, DOT or BIT type inspections, parts inventory, labor and parts costs and be able to provide your maintenance records to the government authorities. And in some cases they can even shut you down if they don't like the way you keep your maintenance records.
Fleet Maintenance Software... You Will Actually Use...
Failed Inspection Panic
In 1998 while doing some consulting work for a Water Well Drilling company in Santa Maria, California. Chuck, the owner mentioned that he had failed his California Highway Patrol BIT inspection aka CHP Biannual Inspection of Terminals. It's like a DOT Inspection only more strict! Anyway, all of his maintenance records were being written down on paper forms by his mechanics and were too hard for the CHP inspector to read. So the CHP Inspector failed them and if they failed again when he came back in a few months they would be shut down! So Chuck called me in to show me what their records looked like and to see if we could create a program to make things easier.

An Easier Way
After many hundreds of programming hours TATEMS was completed and after Chuck tried it out he was amazed that he was now able to have all of those forms his mechanic was manually filling out available to him in an easy to use computer program. He easily entered in his equipment and his previous Inspections and Lube/Services and Repairs and printed out the resulting reports and when the inspector came back he passed his BIT/DOT Inspection with flying colors and the CHP inspector was happy too! Later TATEMS was turned into a commercially available Fleet Maintenance Software program. We have had feedback from clients all over the U.S. , Canada and in other countries saying that the government inspectors love the easy to read format of the TATEMS Maintenance records and reports.

Clients and Feedback
Once TATEMS was released to the public our clients started to give us many fantastic suggestions to improve our little Fleet Maintenance System. We have taken many of the great suggestions to heart and added many new features and more functionality to TATEMS. Along the way and it has morphed into a powerful yet simple Fleet Management System aka CMMS. Never satisfied to keep the status quo, we keep on keepin on to make more improvements . With that in mind we work very hard to release a new version of TATEMS about 4 times a year. Being a small company we don't get all the suggestions into every new release but we get as many as we can.

Discover the SIMPLICITY AND POWER OF TATEMS 20/20...

Since 1998 TATEMS Fleet Maintenance Software Program has been Making Life Easier For Fleet Managers...
How?
Well they have FINALLY DISCOVERED a fleet maintenance software program that is SO SIMPLE and SO EASY TO USE ...

BUT PLEASE DON'T BE FOOLED by the LOW PRICE ...
You'll Discover as Thousands of...
Mechanics & Technicians


Office Personnel


Fleet Maintenance Managers


Company Owners


Owner Operators


and yes it's so easy to use even Grandmothers have discovered...
"Fleet Maintenance Software that strikes just the right balance between simplicity and powerful features you'll actually use!!"
For Small Fleets
TATEMS was built to handle small fleets and to cater to small businesses and townships. We are a small business too. It's just me as the person who wears the many hats of a small business owner in addition to being chief software architect and programmer , my wife Karen , a saint who does all the mailings and gives out registration numbers and helps with support tickets, my son Matt a computer whiz who provides tech support including remote support sessions, stating at 6AM pacific time every morning. And Roy a fantastic programmer, who helps me create all the new features from all the new ideas we get, and also helps with live chat support in the afternoons. We recommend not entering over 1000 pieces of equipment into a TATEMS database but TATEMS has a boatload of features for you. We love to hear what you have to say and welcome your ideas on how to improve our Fleet Management Software
Using a "Keep It Simple" philosophy... TATEMS Truck Fleet Maintenance Software
helps you save thousands of dollars in preventable repairs and
will slash hundreds of hours off your paper work headaches!!


Here are just a few of our many TATEMS Fleet Maintenance Software Customer Reviews
Review:


Tatems is easy to get started with and organized in a way that helps non computer users to be able to input data and get reports, with ease. The reminders and reports help keep up with those items that are likely to slip between the cracks.

Other Comments:




Ease Of Use
V Langford
Features
Reports
KATCO Vacuum
Hebbronville, TX
Pricing
Value
Review:


Last week I contacted your support team concerning my database; it had been totally erased somehow. Needless to say, I was in full panic mode. It has 2 years of data on it and has become an integral component of our fleet service procedures. I had the pleasure of dealing with Matt, initially, and Marc on a follow-up session. They were both very pleasant and extremely knowledgeable with IT functions. Their persistence and patience was impressive and I felt a real commitment from them to solving my problem. They represent your company in a very positive manner and I am grateful for having them work on solving my issue. Please convey my gratitude to them. Thank you.

Other Comments:




Ease Of Use
Morris Ruud
Features
Reports
Gregg Drilling & Testing
Martinez, CA
Pricing
Value
Review:


Tatems is a good way to keep track of service records and repairs. We use it to keep compliant with USDOT regulations and when we were audited, the DOT officer was happy with the work orders we showed him.

Other Comments:




Support is very good! I get very quick response when I send an email with a question.

Ease Of Use
Patrick
Features
Reports
Klein Recycling
Hillsborough, NJ
Pricing
Value
www.kleinrecycling.com
Review:


FYI... WE LOVE the program & My DOT Compliance Consultants & LA State Master State Trooper (Compliance and review of FMCSA http://www.fmcsa.dot.gov/ & DOTD) like it also. If all information is filled out correctly and consistently entered, the reports will work well for compliance of FMCSA' s document requirements....

Other Comments:




Ease Of Use
Cindy Murray
Features
Reports
Scott-Trist Container Services, LLC
Kenner, LA
Pricing
Value
stcsllc.com
Review:


TATEMS has helped me organize my records for the equipment I keep up with. No more messy paper work to keep up with. And it keeps the boss happy when I can print out reports for the boss to look over what I've done for the week.

Other Comments:




Ease Of Use
Robert Barker
Features
Reports
Oconee metal recovery
Covington, GA
Pricing
Value
Review:


Tatems has been a great program. We started out like everybody else by handwriting everything and going off memory. Now that I have this program I am able to keep a lot better records and keep track of expences a lot easier. The reports that I am able to retrieve work great when the boss is asking how much we have spent on equipment. It only takes a few seconds and you can put it in front of him in black and white. The support when getting started was great and very helpful. Now that I have it figured out, they are still there when I have even the simplist questions.

Other Comments:




Ease Of Use
CA
Features
Reports
Farden Construction
Maxbass, ND
Pricing
Value
Review:


Using TATEMS software has been a big load off of my shoulders. It is easy to use, and if I ever have a question about something the staff at TATEMS have been very knowledgeable and quick to offer a solution. Learning TATEMS was much easier than I had expected. The audio and video instructions I received when I purchased TATEMS was easy to learn from and I learned very quickly. TATEMS is a great company to do business with, and I would recommend this company to anyone. Curtis Ebeling M & O Concrete, Inc.

Other Comments:




Ease Of Use
Curtis Ebeling
Features
Reports
M & O Concrete, Inc
Memphis, MO
Pricing
Value
Review:


TATEMS has helped our company keep track of our vehicle maintance. This system creates accountability for our mechanics. We are able to track all of our suppliers cost. In addition we can attach parts to specific pieces of equipment. I do like the fuel feature as well. This helps me to prepare my quarterly fuel reports. There are different reports that TATEMS automatically can generate which helps to make our company run smoother. In addition, I have found their customer servies to be awesome. I did have to re-install the program after our initally purchase. I found this process to be easy and the guys at TATEMS were extremely helpful.

Other Comments:




Ease Of Use
Jenkins
Features
Reports
HG Jenkins Construction, Inc.
Lawton, OK
Pricing
Value
Review:


We have been using the tatems program with our company for a number of years now and it has been a great system to work with. Since bringing this program online we have dropped our maintenance costs by 30 % and down time by as much or more. It is one of the simplest programs to use we have found and the assistance when there is an issue has been top notch. We highly recommend this system to everyone we talk to and the DOT officers in our area have been very impressed with it when they have come in to check our records.

Other Comments:




as I have said this is the best and most affordable program out on the market and we are extremely pleased with the way it works .

Ease Of Use
Don Polsom
Features
Reports
W. Parker Transport Ltd
Swan Hills, AB
Pricing
Value
Review:


We use Tatems to track bits and dots and smoke tests for fleet maintenance. When I came on as Office Manager the owner was depending on his memory and time-consuming searches to know what units were due inspections. Also, the exact due-date of the inspections could be off unless we pulled the paper inspection from our files. Now I print reports each week showing us what units need inspections within whatever time-frame I select. We track about 30 companies, some with 5 units and some with 30+. We currently have about 1,100 units tracked in Tatems. When initially searching for a stand-alone program, Tatems beat others by its simplicity, its affordability and its flexibility. Since purchasing the software they have responded quickly whenever I needed help in using it. After awhile you actually know the folks by name.

Other Comments:




Ease Of Use
Wade Wroten
Features
Reports
JJJR's Truck Repair
Haywward, CA
Pricing
Value
jjjrtruckrepair.com
There is absolutely NO Risk OR Obligation on your part to try TATEMS... In fact, we are so sure that you'll love using our Truck Maintenance Software...that we'll happily mail you a copy of this simple yet Powerful - Fleet Maintenance Software to try on CD ROM for absolutely no charge whatsoever!! Get TATEMS now

Here is a quick rundown of what you can expect with TATEMS.
DOT and BIT 90 Day Inspections + Reminders


Lube/Service intervals by miles, days , hours + Reminders


Fuel Log, cost per mile/km for any time period


Track miles/km within a State/Province


Track which driver was driving which equipment


Track Insurance + Reminders
"It's Cary from Capilano Truck Driver Training, just thought I would let you know that yesterday I went through an audit with Alberta Carrier Safety Services, basically a National Safety Code audit.
The audit went very well, and the auditor was extremely impressed with the TATEMS software, we only had to add a couple of minor items to the maintenance (which was easy to do), to be compliant with Canadian Standards.
When we were done, the auditor took your web address so he could pass it along to other companies who are in need of this type of program.
So thanks again!"
Cary Raun
Operations Manager
Capilano Truck Driver Training Institute
Work Orders enter and print pending and completed


Parts Inventory


Track Common parts on a piece of equipment


Track Filters used on a piece of equipment


Track Tires and Wheels used on a piece of equipment


Track permits issued expiration + Reminders
"It is the only, simple to use maintenance program that I've found. Most programs are usually trying to sell their parts or do not have enough info on service jobs. Great program! There's not anything I don't like about it."
--Sandy Shuler
Newberry Trucking Co
Haz Mat inspections at your facility


Driver CDL and Physical renewals + Reminders


Smoke Inspections + Reminders


Track Registrations + Reminders


Multiple Lube Service types per equipment + Reminders


Track MCC, HUT, MVT + Reminders


Extensive Reports/Printouts PLUS MUCH MORE....
Imagine... a truck maintenance software program that will let you enter an entire safety inspection in about 10 seconds.
The reason for the purchase of Tatems was that it met all the requirements that I needed for our fleet, and it was very easy to run. Plus the price was right. I would highly recommend this to any company large or small for a fleet maintenance program-
Thanks Again

-Scott Tangeman
-Branch Manager
-Dwinell's Visual Systems
-Yakima, Washington

Now after many years and thousands in development costs... you can DOWNLOAD a copy of TATEMS Truck Maintenance Software right now... plus we will mail you a CD for FREE to test it out for 30 days.
Wouldn't you like to get rid of those messy, scribbled out, hand written records... TATEMS prints out nice clear, clean, easy to read records and reports.
Now You can have a fleet maintenance program created to keep a neat and orderly record of 90-day(you determine how many days) inspections, lubrications and repairs of your equipment, in a format that can be very useful for your Highway Patrol or the DOT Inspections.
This truck maintenance software was originally created with the California Highway Patrol BIT(Biennial Inspection of Terminals) program in mind. As a template for the BIT Audit / BIT Inspection DOT Inspection we started with the Form provided by the CHP.
In preparation for our BIT inspection, we scrambled for maintenance records and the forms which would satisfy the stringent requirements of our local inspector. He is extremely rigid in following the letter of the law for paperwork and equipment condition combined. We have been logging repairs and inspection reports by hand for the 18 years we have been in business.
As a small company comprised of myself, my husband and our son with a total of three trucks in current operation, finding a program which met our needs was difficult. We were looking for something which would not only suffice for the California CHP BIT program, but would help us track our small operation and keep an eye on repair costs. In searching the internet for such a program, among all the fleet operation programs, I found the link for Tatems and downloaded the 30 day trial.

As we have just successfully passed our BIT inspection, I have begun to log inspections and repairs in the program and am looking forward to clicking on "Reports" and printing all the maintenance records for our next inspection in two years. I am sure, despite the size of an operation, this program would prove indispensable for keeping records and maintaining a safe operation. I will not hesitate to share your website with many of our friends in the industry. --

-Pat Jordan
-HEARTBREAK TRUCKING
-Martinez California
It has since been vastly improved to become a best of breed truck fleet maintenance software program. A user friendly, Fleet Maintenance Software Program for any operation that needs to maintain inspection records and receive timely reminders for their Tractors, Trucks and Trailers inside or outside of California.
This EASY TO USE, SIMPLE and STRAIGHTFORWARD Truck Inspection program, prints out neat, easy to read records that CHP and DOT inspectors truly appreciate!


I found TATEMS while doing a search for CHP BIT info. I downloaded it and entered my info. I really loved the interface and data entry was easy. For me the best part was the printable forms and reports, that come out in such a neat layout, really professional looking. So I used it and printed out my info and turned it over for my BIT Inspection. The Inspector was so impressed that I gave him the name of your software and encouraged him to pass it along to other Owner/Operators, to which he agreed to do in the future. To conclude I passed my inspection with flying colors, due in part to TATEMS and a mechanically sound truck.
So to the creator of TATEMS, I say thank you and keep up the good work, the software is so worth the money. -
Thank you

-Mike Szabo
-(Owner/Operator Mike Szabo Trucking)
-Boulder Creek ,CA
You too can Point and Click your way out of your paperwork headaches! Give TATEMS a test drive and tell us what you think.
Below is a brief description of just some of the programs benefits and features:
Attachments so that you can link to external documents like scanned invoices or pictures of your equipment


Sections to track parts ,keep notes, fuel logs including fuel cost per mile, and filters for each piece of equipment. All records can be previewed or printed!!


Detailed record of 90-day(you decide inspection interval) inspections completed and shows each item inspected for a truck or a trailer, you click the defective or OK check box then the program automatically schedules the next inspection and starts notifying you of upcoming inspections prior to due date.


Clear and concise record of lubrications performed and schedules the next lubrication based on time, miles or hours of operation.


Useful detail of entire year for each item inspected during the 90 day(You decide inspection interval) safety inspections, the printout tells you if the item was OK or Defective, the mileage or hours and date when the item was inspected and who inspected it. This is very handy for CHP BIT and DOT inspections.


Powerful 30-Day Due Report that shows each piece of equipment requiring a 90-Day (You decide inspection interval) inspection, Lubrication, or vehicle registration within the next 30 days.


An astonishingly simple to read All Equipment Last and Next Maintenance Report lists a useful summary of each unit's, equipment number, VIN number, license number, year, model, last lubrication, next lubrication and the month in which registration is due.


With the All Equipment Summary Report you get an overview list of all the equipment in your entire fleet. It lists units that are out of service as well as in service


Discover the detailed history of your repairs and cost for each repair. Lets you quickly see all the repairs done on each piece of equipment. All records can be previewed or printed.


TATEMS can be networked. This will let you store all your information on one computer and access that information from any computer on your network!


Great price... and when you choose TATEMS you will have made the best choice, for easy to use... yet powerful Truck Maintenance Software for you and your company.


Plus...Many many more benefits not listed here, because we're always adding helpful new features based on client requests... so you always get so much more when you choose TATEMS.

All The Best!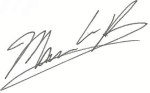 Marc W Ready
Software Architect and Founder
P.S. TATEMS runs on Vista/2008/2012/Win 7/Win 8 and you can network it even during your free trial period
TATEMS minimum computer requirements:
Computer and Processor: 1 gigahertz (GHz) or faster x86- or x64-bit processor with SSE2 instruction set
Memory (RAM): 2 gigabyte (GB) RAM (32-bit); 1 gigabytes (GB) RAM (64-bit)
Hard Disk: 10 GB Available
Display: 1024 x 768 resolution
TATEMS runs on Windows Vista, 7 , 8 and Windows Server 2007 and 2013
Alternatively TATEMS in the Cloud service allows you to run TATEMS on any device including Mac , iPad and Android
TATEMS makes record keeping simple, and allows your Technicians to work on equipment not on paperwork!
To see some of our Free Online Training Videos...
Click Here and TURN UP YOUR SOUND