Download TATEMS Installation File Below
Video Help To Download And Install – Scroll Down to See The Download Button
NEW Install Software Here! And the only one that works with Windows version XP sp3 through Windows 10/11 32 bit or 64-bit versions!!
This version also works if you have Office 2007 through 2019  or Office 365 installed on your computer. (If running Office 2016 or 2019 or 365 it is preferred that you use the Office 32-bit version like 99% of people. TATEMS has also been tested on computers running Office 365 64-bit and it has worked fine in our testing but… Full disclosure,  we have seen a couple of clients where the Office 64-bit version caused conflicts and they needed to revert back to the 32-bit version of Office or Office 365 in order to run TATEMS.)
The file below is TATEMS Version 4.6.30.017 released Dec 5, 2022 and is approx 140 MB in size (***If you are a current owner make sure you are eligible for this version so that you can get a new registration key if needed. If you a trying TATEMS out for the first time you can download and install your free trial now) 
Download Now
Possible Warnings when Downloading With Google Chrome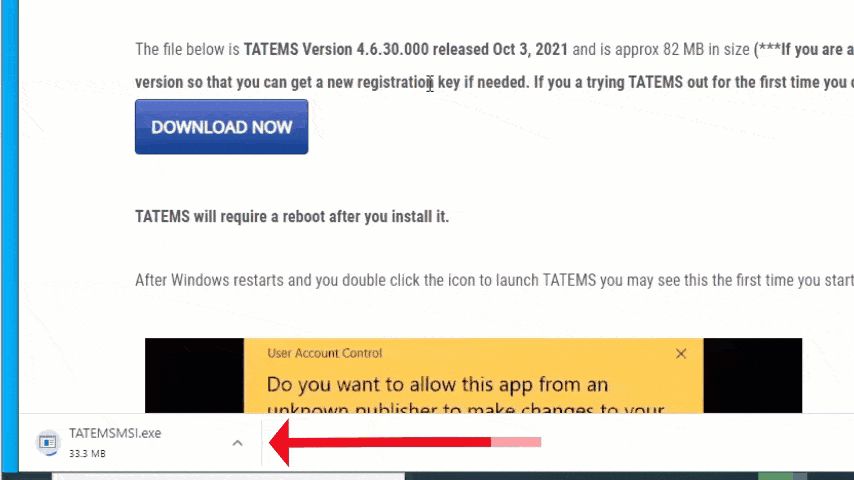 Possible Warnings when Downloading With Microsoft Edge (Newer Chromium Version)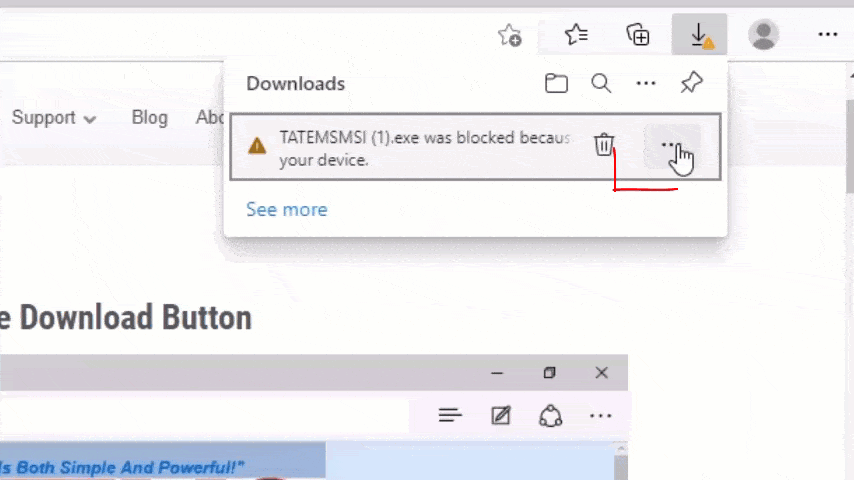 TATEMS will require a reboot after you install it. 
After Windows restarts and you double click the icon to launch TATEMS you may see this the first time you start TATEMS.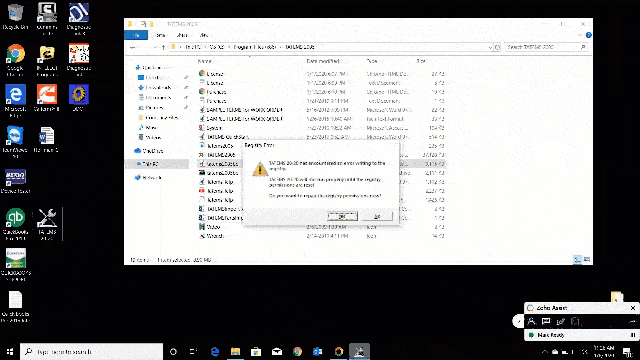 If  TATEMS shuts down right after it starts  click here for solution
EXISTING CUSTOMERS PLEASE READ BEFORE YOU INSTALL THIS VERSION: If you are running a version before 4.6.30.000 then this version 4.6.30.016 will update your backend database and force you to update all other computers running TATEMS on your network. It will also require a new registration key from us. Please make sure you are eligible for version upgrades.
If your company is running an older version of TATEMS and you do not want to update you can find old versions here:
Watch the video below to see what's in TATEMS version 4.6.30.010 Released May-18-2022. The version on this page is 4.6.30.017 Released Dec 5, 2022.
Watch the video below to see what's new in TATEMS version 4.6.28.000 Released Mar-20-2020 (the version you download on this page is 4.6.30.017)
Watch the video below to see what's new in TATEMS version 4.6.27.000 Released Nov-11-2019 (the version you download on this page is 4.6.30.017 Released Dec-5-2022)
For Existing clients:  If you are running a version released before version 4.6.30.000 then installing this version 4.6.30.017 will require a new registration number to prevent unauthorized access and will also backup and update your backend database. 
For Existing Clients: Once you update your computer from a pre- 4.6.30.000 version then all other users will be required to update as well.  
---
After you download the TATEMSMSI.exe file above, you can just double click on the file to install TATEMS. The software is now signed with our software security certificate by us: PC Help LTD  or Marc Ready.
You will need at least 10 GB of free hard drive space to install and have room for your records.
You can either right-click on the link above and choose SAVE AS or you can just click on the proper link and when prompted choose "Save". After you have downloaded the file called TATEMSMSI.exe you can double-click it to run the setup wizard.
NOTE FOR NETWORKING — WHERE TATEMS IS ALREADY RUNNING ON YOUR NETWORK: If you are networking and need to link to a data file on a server or other computer you will need to close TATEMS after it opens on the initial installation.  Then re-open it and then click on Tools->Networking to navigate to your TATEMS data file on the server or another computer.
The setup may require an extra reboot on older computers, depending on what needs to be updated, but on modern systems, no reboots are needed.
The setup may be able to run if you have another software installation or update that is waiting for a computer restart, in order to finish its process.
TATEMS Installation Alternate Download Location) (Right-click the link and choose Save Target As/Save Link As — depending on which browser you use)
TATEMS runs on Vista /Server 2008/2012/2016/2019 /Win 7 /Win 8 /Win 10 / Win 11 and you can network it even during your free trial period.
TATEMS minimum computer requirements:
Computer and Processor: 1 gigahertz (GHz) or faster x86- or x64-bit processor with SSE2 instruction set
Memory (RAM): 2 gigabyte (GB) RAM (32-bit); 1 gigabytes (GB) RAM (64-bit)
Hard Disk: 10 GB Available
Display: 1024 x 768 resolution
TATEMS runs on Windows Vista, 7, 8, 10, 11 and Windows Server 2008, 2012, 2016 and 2019.
If your company is running an older version of TATEMS and you do not want to update you can find old versions here:
For instructions on installing on a Remote Desktop Services Server or Terminal Services Server or Citrix Server Click Here